DateHookup is the type of site that we would happily never encounter ever again online. It should be shut down for crimes against dating. Not only is the site itself a terrible piece of online engineering, but it also does not even offer anything good. The site has no real features to speak of, just giving you a list of women in your area to hook up with and nothing else. No wonder it was free. Of course, we could overlook all of this if the women themselves were hot. But no, the girls on DateHookup.com are old, frumpy, and dull.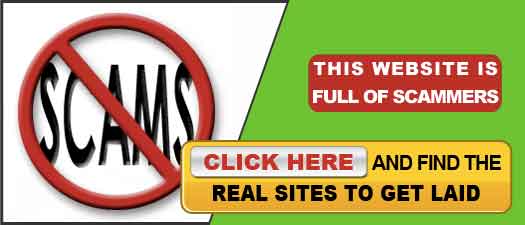 Our Results on DateHookup.com
• Emails sent – 90• Replies – 0• Dates set up – 0• Dates turned up – 0• Dates closed – 0Not. A. Single. Reply. We thought given the nature of the women on the site that we would be subsumed with replies as they would be eager for some action. But it seems that they are as moribund in the brains department as they are in the looks department.
Where Have All The Young Girls Gone?
Because they sure ain't here. This was the first question we asked ourselves once we were up and running on DateHookup. We know from other sites that there are plenty of young girls looking to hook up in the areas that we live, but it seems that none of them frequent DateHookup. Though we are not against a bit of experience in the bedroom, you don't really go to hookup sites to find 50 year olds. You can find them propping up the bar in any pub in the land on a Friday night, and they are more than willing to go home with you if that is your vice. We would have suggested this iste to those of you that do like it a bit looser, but because we didn't even get any replies we can't judge the quality of even these women. Plus, this made us suspicious…
is DateHookup real?
It made us wonder, is DateHookup real? We especially thought that once we found that we had no replies from the women (and they were definitely women, not girls, on this site – in fact, maybe we should call them 'ladies') on the site. Could it be just a big setup, or a spoof site to show how bad some dating sites can be. No other DateHookup reviews had pointed this out, but we already know most of those are bollocks anyway. The developers obviously hadn't put a lot of effort into the site, in fact it is something we could knock up in a day or two if we wanted. So maybe it is just a defunct site from 5 years ago, or someone's little project that has gone terribly, terribly wrong.
DateHookup.com – Summary
There is literally no point on signing up to this site. No dates will come from it and you may as well shout into the wind for all the conversation or chat you'll get. Save you time and simply pass this one by.