After using sites like Casuals for two months we now know that some people really are a little bit too casual online. All of the tips, tricks and advice that we have given you in our guide was thrown to the wayside on this site. The profiles were almost non-existent, the pictures either terrible or pornographic, and the chat was illiterate filth. Some might enjoy a site like this, but it is difficult to get any idea of what the women are like when there is such a paucity of information.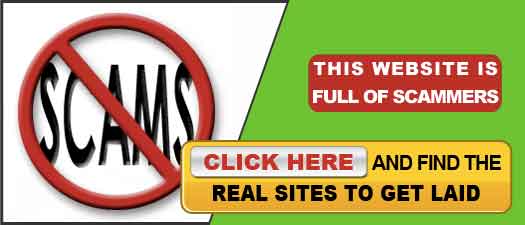 Our Results on Casuals.co.uk
• Emails sent – 90• Replies – 10• Dates set up – 0• Dates turned up – 0• Dates closed – 0• A terrible return on our investment. Only ten replies from 90 emails and nothing that led to a date. We were not too disappointed to not date the girls on this site, but still…
Too Many Dicks
A significant problem with this site was the pictures. A profile is only as good as the attached images, and yours will never get any interest if you do not have good quality photos attached. This should seem like obvious advice, but we know a lot of people do not follow it, and if you wanted an example of a site full of such people, look no further than Casuals.co.uk. We have told you that posting dick pictures is a no-no, even on a hookup site, but even we thought that it was only something the most idiotic of men did. On Casuals even the women do it! The moment we opened up the homepage there were pictures of cocks screaming out at us. Not exactly something that is going to put us in the mood. Some of these belonged to trannies, and some to the men the women were shagging. Either way not what we were looking for and we had to traverse round these to find anything at all of interest.
Golden Oldies
Even then it wasn't exactly a hive of sexual activity. Another feature of this site seemed to be that it catered to the elderly hook up scene. We didn't even know there was one. It must be centered in Bournemouth. A lot of the women on this site were old, and we are not taking milfs. More the kind of age that Wayne Rooney might like. Old people need sex too, but when we search for 18-25 year olds on a page, that is what we expect to get.
Casuals.co.uk – Summary
Our Casuals reviews so that this is another site to be avoided like the plague. A lot of cock pictures abound, and frequently attached to ugly 'women' as well. Couple that we the fact that you'll struggle to find anyone under 55 on the site, and it is one that anybody looking to hook up with a nubile young wench should stick clear from.