If we were ever looking for a single site that did everything wrong, it would be LetsBang.com. Mingers? Check. Scams? Check. Ads? Check. Porn? Check. Everything on this site was terrible, and we struggled to keep going for the full two months. We are unsurprised nothing worked out on LetsBang because it is not really a dating site. It is just there to get you to watch porn, and more importantly, watch ads.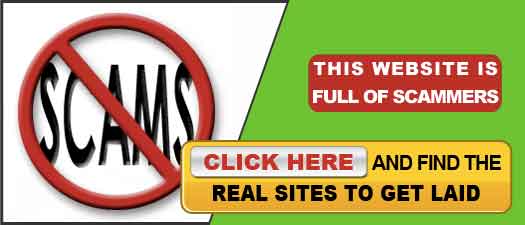 Our Results on LetsBang.com
• Emails sent – 90• Replies – 34• Dates set up – 0• Dates turned up – 0• Dates closed – 0• Less than half of our emails led to anything like a reply, and when we got that far with those girls it became abundantly clear that they were scam accounts so it was us that took it no further. In the end we were at a total loss on this site, knowing that nothing was ever going to come good.
Ads All Over
Though the absence of any real women was the most serious problem with this site, probably the most annoying and the one that made us dread using the site every day to send out our emails was the constant ads for every sexual service under the sun. All of the pages, be they the home page, profile pages or search pgaes, were entirely full of ads. Though all websites now serve you constant ads, the main problem with adverts on sites like LetsBang.com is that they try to blend in with the site, so you are never quite sure if you are clicking on a girls profile or you are clicking on an ad that is going to take you to a new site. More than once this happened and it drove us insane.
Blinkin' Pop Ups
In addition to the hidden ads, this site was also keen in popups appearing from the bottom, side, or top of the screen constantly, getting in the way of any images or profiles you were looking at. This was such an annoyance that we often such switched the site off if this happened. It would not be so bad if they had been helpful, but normaly they were for a specific profile that they wanted to you click on (a scam profile), or wanting you to look at cam girls, rather than real girls.
LetsBang.com – Summary
LetsBang reviews often say this is one of the worst sites out there, and they are correct. This just isn't a dating site. It really wants you to sign up for webcam videos or other porn (that you can easily get for free elsewhere), rather than wants you to find someone to hook up with. It is a prime example of why you should pay for a site – then you are a customer they want to keep, rather than just an ad-watcher to them.